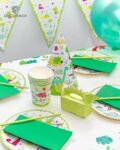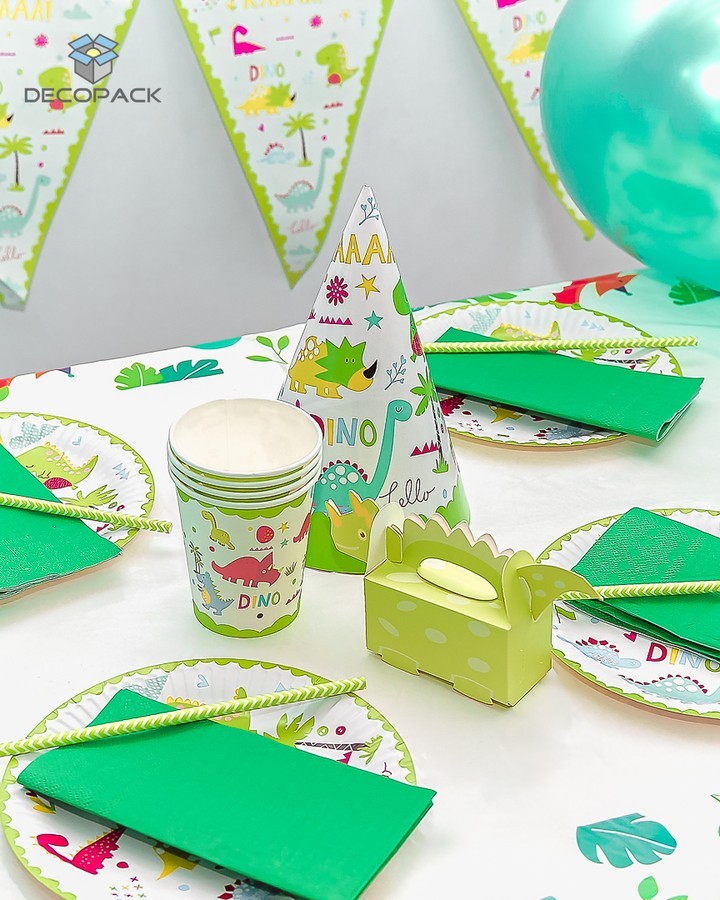 Have you ever thought about traveling back in time to the age of the dinosaurs? Well, although we can't offer you a time machine, we can bring the Mesozoic era right to your doorstep with our extensive range of dinosaur-themed party supplies! Whether it's for your little one's birthday or a fun-themed gathering, our collection will make sure the event is dino-mite!
Rawr-some Dinosaur-Themed Cutleries 🍽
While the little ones might not be feasting on the giant leaves or meat, they will surely enjoy their party treats with:
7-inch Dinosaur Paper Plate – 10 pcs/pack
Dinosaur Paper Cup – 10 pcs/pack
Green Paper Cupcake Cup – 6 pcs/pack
Green Plastic Spoon – 25 pcs/pack
Green Plastic Fork – 25 pcs/pack
Green Paper Straw Stripe – 25 pcs/pack
2 Ply Napkin – 20 pcs/pack
Our dinosaur-themed party cutleries are not only sturdy but are beautifully adorned with charming dinosaur illustrations. These delightful designs are bound to stimulate the kids' imaginations and add a prehistoric touch to their party experience. And remember, a meal isn't complete without our matching napkins!
Decorate Your Dino Den 🎊
Transform your party space into a Jurassic jungle with:
Dinosaur Triangle Flag – 2.4 meters long
Dinosaur Table Cover – Sized at 108*180cm
Dinosaur Paper Hat – 10 pcs/pack
These vibrant party accessories spotlight various types of dinosaurs in captivating designs. Especially our tablecloths, which parades a diverse spectrum of dinosaurs, are sure to make mealtime an exhilarating and enveloping experience for the kiddos.
Extra Dino Delights 🎁
For those wanting to offer a little more:
Dinosaur Candy Box – Available in Green and Blue hues
Dinosaur T-Shirt – Please refer to our size chart for the perfect fit
These dinosaur-themed candy boxes and t-shirts are the ultimate additions to enhance the party mood!
Availability & Shipping
Good news! All the items listed are in stock as per our publication. To check individual item availability, just click on the product variation. We pride ourselves on our speedy shipping, ensuring your order gets dispatched within 24 to 48 working hours. However, please be patient during weekends and public holidays, as slight delays might occur.
So, what are you waiting for? Bring the thrill of the Triassic, the jive of the Jurassic, and the charm of the Cretaceous right to your party with our din